Services & Amenities
The Services & Amenities offered at BEST WESTERN Kelly Inn Yankton include a indoor pool with two water slides, water basketball, water cannons, and more!

More Info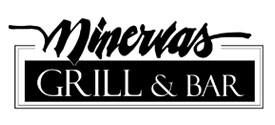 Minervas Grill & Bar
Minervas offers an elegant dining experience with a top notch service staff and a wonderful banquet menu.

More Info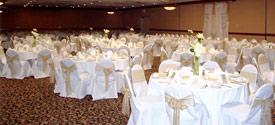 Meetings & Conferences
Dividing doors in our banquet hall offer a great place to hold conventions and other multi-meeting events.

More Info
The Choice for Yankton Hotels...
One of Yankton South Dakota's best hotels, the BEST WESTERN Kelly Inn Yankton, South Dakota provides lodging accommodations near Gavins Point Dam, Yankton Mall, and the Lewis and Clark Festival. We are also convenient to Yankton South Dakota area businesses such as Sapa, Vishay, and John Deere and the yearly attraction Riverboat Days (in the 3rd weekend of August).
When visiting Yankton, South Dakota make the BEST WESTERN Kelly Inn Yankton South Dakota your choice for hotel lodging in Yankton South Dakota.
Hotel Fact Sheet
(PDF)
---
"Stopped here while traveling through. Hotel was very nice. Super quiet and had a very inexpensive bar and restaurant right on grounds. Very good burgers. The restaurant draws a lot of locals so dont let the full parking lot surprise you, most everyone i spoke to was traveling for work. Rooms are clean and well stocked with little extras."
TripAdvisor Review - February 7th, 2012
---
Sign Up For Savings
Enter your e-mail address to receive special promotions reserved for our online visitors.
What's Nearby/Things To Do:
BEST WESTERN Kelly Inn Yankton South Dakota Hotel
1607 East Hwy 50 • Yankton, South Dakota 57078
Phone: (605) 665-2906 • Fax: (605) 665-4318
Toll Free: (800) 635-3559

The World's Biggest Hotel Family ℠
Website & Marketing by L.E.T. Group
Website Design Copyright © 2013, L.E.T. Group, Inc. All Rights Reserved.